Celebrating the work of not just PD Ports, but also their partners and stakeholders, the magazine showcases the River Tees and its wider region, as well as matters facing the maritime industry on a global and regional level.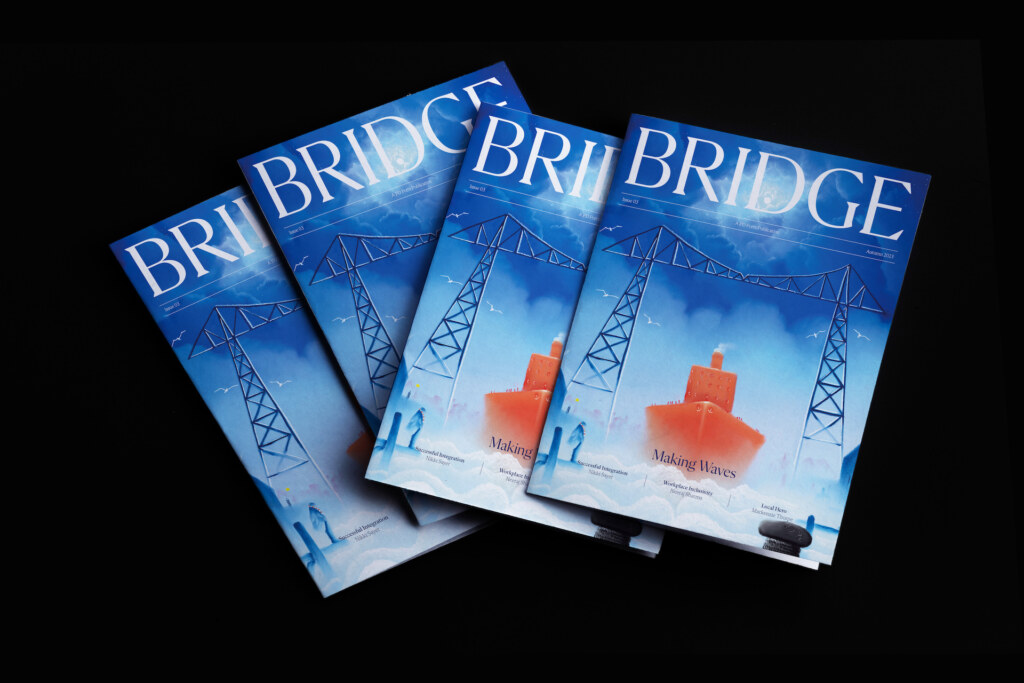 The Autumn 2023 issue hones in on the Tees Valley being a place of reinvention. From innovation to net zero and energy transition, there's a real focus on pushing the boundaries, opening up future industries and achieving success through the power of people and technology.
Alongside insights from the PD Ports team, the newest issue includes guest articles from the likes of Baroness Vere, Maritime Minister; Sean Sargent, CEO of Green Lithium; Nikki Sayer, Managing Director of Casper Customs; and Chris Cooke, Mayor of Middlesbrough. There's also a special feature with highly acclaimed artist Mackenzie Thorpe, whose original work takes pride of place on the front cover and inside pages.
The publication's elevated design once again shines through, with refined cues and a high quality paper stock. Clean and sophisticated type choices reinstate this premium feel, with mature and thoughtful layouts complementing a compelling image and illustration style. As with previous issues, Michael Sreenan's portrait photography really sets the tone for a heightened visual aesthetic.